페이지 정보
작성자

관리자

작성일

18-03-15 14:49 조회453회 댓글0건
본문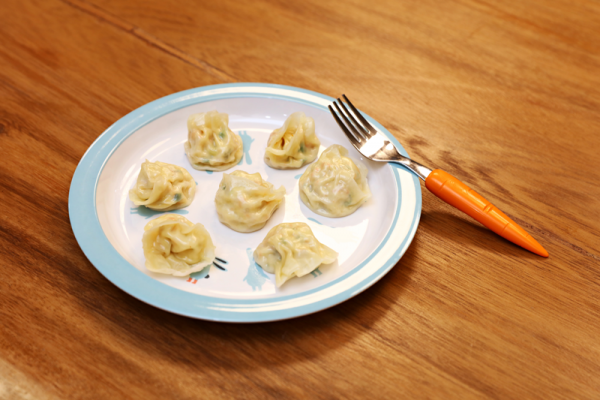 Shrimp dumpling
Ingredients
1 block chopped cabbage   1 block chopped carrot
4 blocks minced shrimp meat   1 teaspoon chopped garlic
1/2 tablespoon soy sauce       1 tablespoon sesame oil
1 tablespoon chopped green onion   1 pack dumpling wrapper
1 egg                               1/4 tofu
30g chives                           30g mungbean sprout
1g salt
1. Remove the water of tofu and smash it.
2. Add the minced shrimp meat, chopped cabbage, carrot, and chopped mungbean sprouts, chives and well mix them.
3. Add the chopped garlic, green onion, soy sauce, sesame oil, salt and egg and mix well
to make the filling of dumplings.
4. Place the filling on the dumpling wrapper and slightly apply some water to the edge of the wrapper to make a dumpling.
When steam rises from the steamer, put the dumplings in and steam for about 20 minutes.