Fried rice with snow crab meat
페이지 정보
작성자

관리자

작성일

18-03-15 14:44 조회349회 댓글0건
본문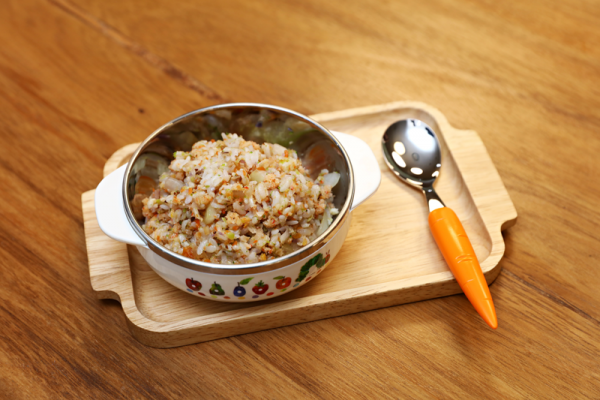 Fried rice with snow crab meat 
Ingredients
4 blocks minced snow crab meat   2 blocks chopped broccoli
2 blocks chopped carrot            1 block chopped shiitake mushroom
1 block chopped red cabbage       1/2 onion
1 bowl cold rice                    2 tablespoons oil
A little salt                         Chopped green onion
1 teaspoon chopped garlic          1 teaspoon cooking wine
1. Put some oil to the hot frying pan, stir-fry the chopped garlic and green onion,
and put the minced snow crab meat to fry together.
In order to remove the smell of the snow crab, add some cooking wine.
2. Put the fried snow crab meat into a bowl.
3. Add some oil to the frying pan, and stir-fry the chopped carrot, broccoli, shiitake mushroom, red cabbage together. Add a little salt and soy sauce and put them into a bowl.
4. Stir-fry the cold rice in the frying pan and then add the fried snow crab meat and vegetables to fry again. Put the fried rice into a bowl.
tip: Salt, soy sauce, garlic, cooking wine or other seasoning is not used for baby under 1 year old.