페이지 정보
작성자

관리자

작성일

18-03-15 14:45 조회508회 댓글0건
본문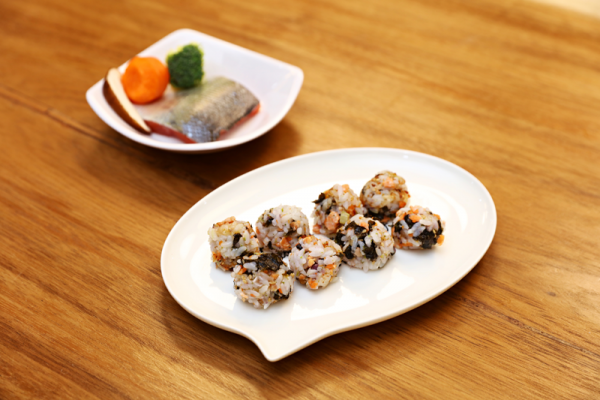 Rice balls with salmon
Ingredients
2 blocks minced salmon meat        1 block chopped carrot
1 block chopped broccoli            1 block chopped shiitake mushroom
1 block chopped cabbage            1 block chopped red cabbage
3 tablespoons seaweed powder       1 tablespoon soy sauce
1 tablespoon chopped green onion   2 tablespoons oil
1 tablespoon cooking wine           2 teaspoons sesame oil
1 teaspoon sesame salt              1 teaspoon chopped garlic
1 bowl cold rice                     A little salt
1. Put some oil to the hot frying pan, stir-fry the chopped garlic and green onion,
add the minced salmon meat and cooking wine to fry and put it into a bowl.
2. Stir-fry the chopped carrot, broccoli, shiitake mushroom, cabbage and red cabbage,
and put them into another bowl. Stir-fry the cold rice and put the fried salmon meat, vegetables, soy sauce, sesame salt, seaweed powder to fry together.
When fully fried, make the rice balls.